Allan Luik
Operational Manager

+372 674 2555
+372 509 9416
Paldiski South Harbour is the largest harbour in Estonia servicing RoRo liners, with regular carriage of goods between ports in Finland, Sweden, Germany, Belgium, Netherlands and the UK.
ESTEVE handles more than 90,000 various RoRo goods units per year, including
New cars

Trailers and car trains

Construction and agricultural machinery

Containers

Large varieties of cargoes on roll trailers and cassettes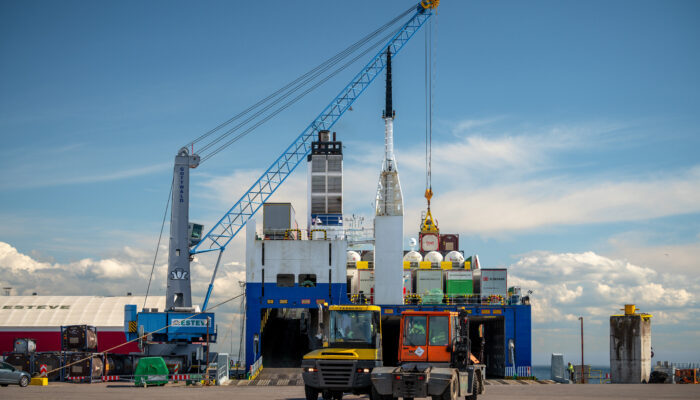 Advantages of the Paldiski South Harbour
The harbour is situated in the trade route between the East and West, which allow to concentrate on handling transit as well as export and import cargoes.
Location
Regular lines of Ro-Ro vessels with main ports in Western and Northern Europe as well as good rail and road connections.
Connections
In winter the harbour is practically ice free due to the natural conditions.
Ice free
The territory of the harbour as well as industrial parks around the harbour have got plenty of space for development.
Development
Mobile cranes lifting up to
100 tons
Portal cranes lifting up to
40 tons
Forklifts lifting of up to
25 tons
Closed warehouses
15 000 m2
Total length of berths
1,85 km